Recently, Forbes released its 2021 "Global 2000" list. Every year, it selects 2000 largest listed companies with the world's highest market value based on four indicators: sales, profits, assets and market value. Based on its high-quality development and steady performance, Digital China stays on the list as one of the most outstanding Chinese IT enterprises among more than 300 Chinese mainland enterprises.
In addition, Digital China has been on the world's highly influential and authoritative Fortune China Top 500 list for four consecutive years. In the list released in 2020, Digital China ranked 117th.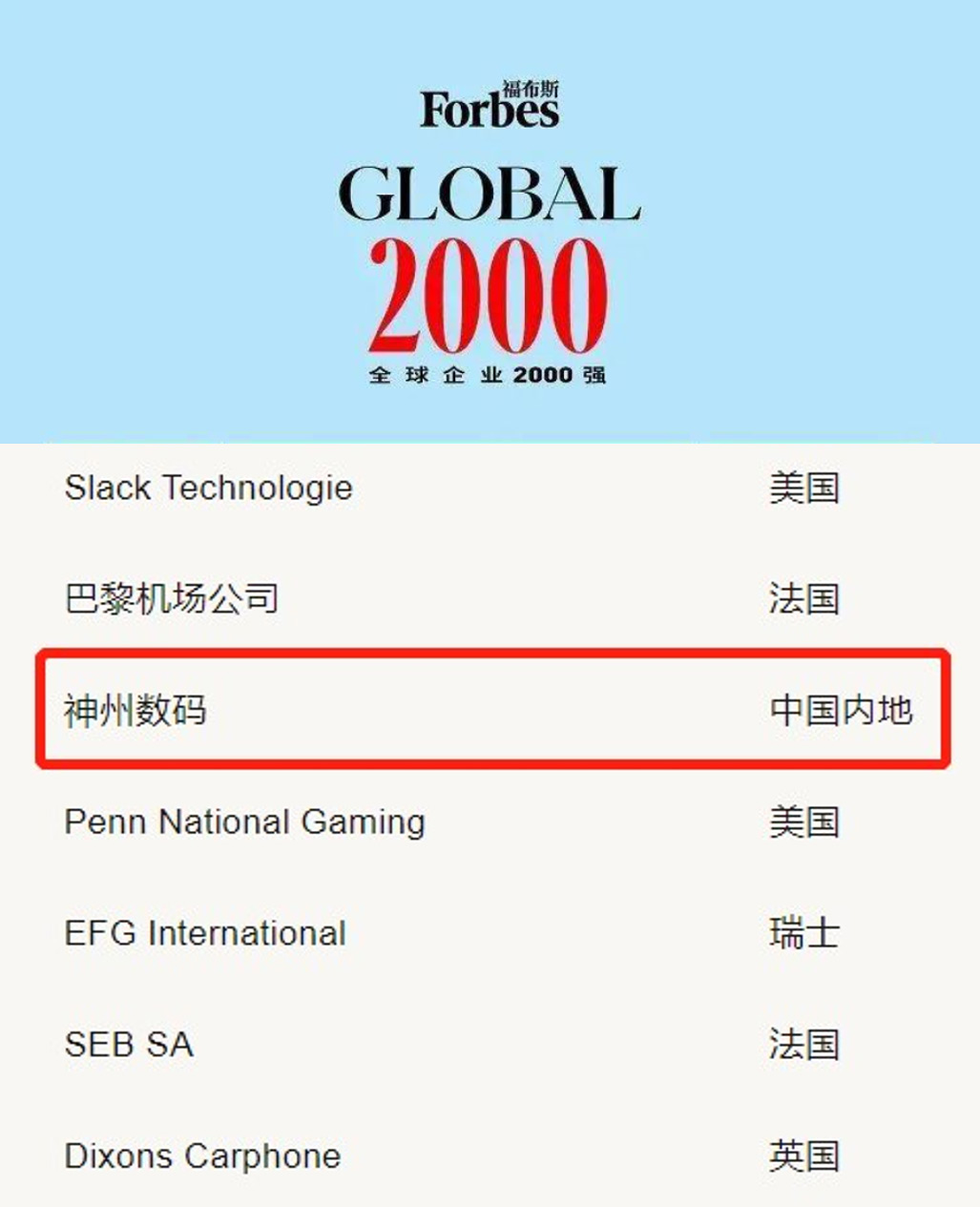 It is known that the above two lists are regarded by the international business community as the world's most influential and authoritative ranking lists of global companies. Three hundred and ninety-five Chinese enterprises, including Industrial and Commercial Bank of China, Ping An, Beijing Shougang, China SCE Group Holdings, Sino Biopharmaceutical and Xpeng Motors, are on this year's Forbes 2021 "Global 2000" list, setting a new historical record.
In 2020, Digital China's cloud service and private-brand business continued to develop and achieved a number of breakthroughs. Relying on the cloud service capability of the whole stack, the company made great progress in business ecology, technology R&D, business development and customer service by continuously consolidating its foundation and refining its layout. Its competitive advantages in sub-fields were more obvious, with industry status and market influence widely recognized. At the same time, the company launched a new layout of its private-brand business based on the Kunpeng architecture. Taking customers as the center and diversified computing power as the core, Digital China created a full line of its private brand products covering data computing, data storage, data transmission and data security, and continued to make efforts in marketing, ecology and many other dimensions, achieving fruitful results.
According to its 2020 annual report, Digital China's annual revenue exceeded 92 billion yuan, another record high. In particular, cloud computing and digital transformation business achieved outstanding results, with an operating income of 2.67 billion yuan, a year-on-year increase of 74.19%, and a four-year compound annual growth rate of 136.32%. The income of private-brand business reached 727 million yuan, up 31.51% year on year.
Facing 2021, the first year of the 14th five-year plan, Digital China will continue to create high value, improve core technology, adhere to independent innovation, empower the digital transformation and upgrading of the industry, and promote the high-quality development of digital economy.